Posted by George Iulian JIGLAU
Feb 4th, 2009 | 12 responses
I want to make it clear from the beginning that I AM NOT A EUROSKEPTIC. I think the EU has been a good idea from the very start and the most important argument to support this rather straightforward statement is that it has managed to reach the main goal of EU-founders: to prevent a new large scale war breaking out in Europe (especially among the big powers). I also think the EU had a significant positive influence on post-communist states on their road to democracy and capitalism. Nevertheless, the EU can be improved in many ways.
Here is where euroskeptics enter the scene. For those of us who believe the EU is essentially a good thing, but can't really put their finger on what should be done to improve it, listening to a euroskeptic is quite useful! I realized this while we were listening to the one and only Gawain Towler, the spokesman of the Independence/Democracy group in the EP. Besides being, I would say, the most coherent of all the representatives of the group that came to meet us, he expressed very simple, straightforward ideas about the EU, such as "Problems should be dealt with at the national level, without the European whip above us" (approximate quotation). The entire program of the euroskeptics manages to articulate in a very direct way the biggest critiques that can be brought to an enlarging EU. Take a look at this short version of their program.
Finding counter-arguments to these very simple points made by the euroskeptics can help us europhiles build a solid reasoning in favor of the EU, can make us think more profoundly about the EU, why we need it and at up to what level should it expand its influence over member states. Otherwise, our sympathy for the EU might be just a superficial and inertial attitude.   
To conclude this post, here is a piece of thought from Gawain Towler, recorded on October 19th, 2007, a day after the heads of the 27 member states reached a consensus on the final version of the Lisbon Treaty.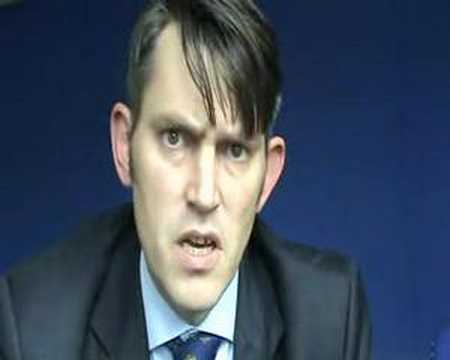 Latest posts by George Iulian JIGLAU
Rate this article