Posted by clairebarthelemy
Feb 7th, 2009 | 3 responses
I made lovely memories and good friends in a so-called black hole of finance. I know, the aim of financial news is not to make countries look friendly and lovable, and this post will not change this: The blame game of the credit crunch goes on, and tax havens are criticized again.
On Monday 2 January, the European Commission published a draft proposal aiming to prevent tax evasion in the EU. If implemented, bank secrecy laws would seize to be a valid reason for a EU member state not to disclose information about clients. However, According to Commissioner László Kovács, the aim is not to "[ask] member states to eliminate bank secrecy as such, but we want to eliminate its potential abuse."

On 4 February, The Guardian showed how tax avoidance is indeed a current issue in Europe. In their
tax gap series
a team of journalists describe how
WPP
the world's leading marketing communication service group supposedly escaped UK tax by setting up two Luxembourgish branches.
This scheme called "Double Luxembourg" was stopped in 2005, but similar schemes had been set up in the Netherlands ("Dutch Partnerships") and Ireland ("Irish Branch"). According to the Guardian, WPP is holding billions in assets in these low-tax countries, and "
appears to have ingeniously reorganised itself with even more hard-to-grasp spiders' webs of legal entities
" whenever the UK revenue blocked a loophole. According to the Guardian, British Grocery giant Tesco is using similar schemes.
French president reacted as well: on 5 Febuary he asked in a TV appearance for concrete results in matters of regulation and tax havens in the upcoming London summit
He also said France might change its financial relation to fiscal paradises such as Luxembourg, Andorra and Monaco.
Jean-Claude Juncker, PM of Luxembourg, one of the most criticised countries in this regard, seems to have changed his position on national bank laws. Only a day before the news about the WPP, the leader of the Eurogroup said he was open to talks about Luxembourg's bank secrecy laws.
To me, this came as a surprise as he was still vigorously defending them in October last year. This is the video showing Juncker being questioned on France 2 in October 2008.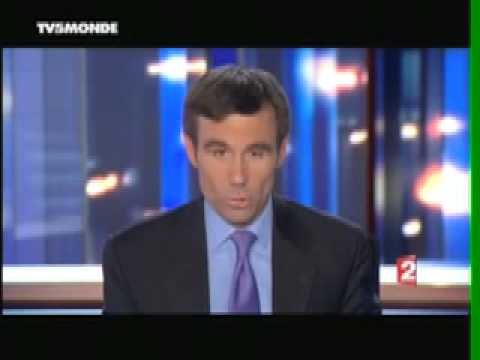 Here are some of the answers by Juncker in English (taken from EUBusiness )
-"To equate secret banking with a tax haven doesn't hold water"
-"France is not a greater example of financial morality than Luxembourg. France too has its fiscal niches"
-"[Luxembourg] will not give up its banking secrecy tomorrow morning, but we will take part in any discussions on improving transparency on financial markets."
David Pujadas rudeness is almost painful to watch, and some aspects of the report seem a little caricatured (i.e. money laundry) so I felt it was easy to agree with Juncker after having watched this clip. Still, I'm looking forward to how he will continue defending Luxembourg's financial situation.
So, do you think Sarkozy will review the relations between France and tax havens?
Will bank secrecy be revised?
Latest posts by clairebarthelemy
Rate this article